Outdoor Labels
made with a Brother PT-2600 labeler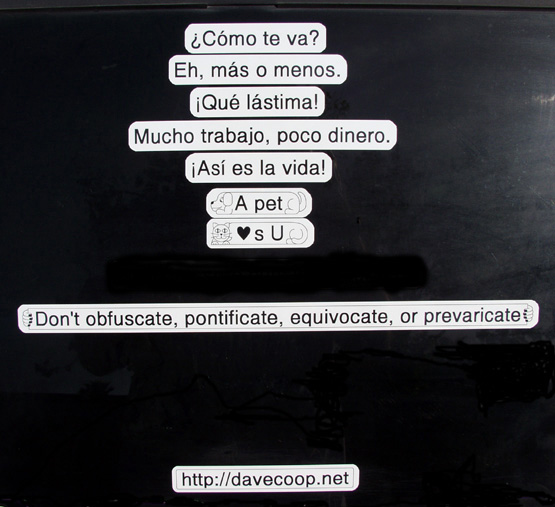 The tapes for these are pricey ($24 + tax, for a cassette of 24' of 24 mm [almost 1"] tape), but the images don't smear, even if rubbed hard with the thumb, and they last well in the outdoors.
(It also comes with a software CD, which enables a computer to print many other graphics, etc., through a USB cable.)
The PT-2600 sells for about $100 + tax, at office-supply outlets; but, it doesn't come with their AC adapter, which is another $20.


---