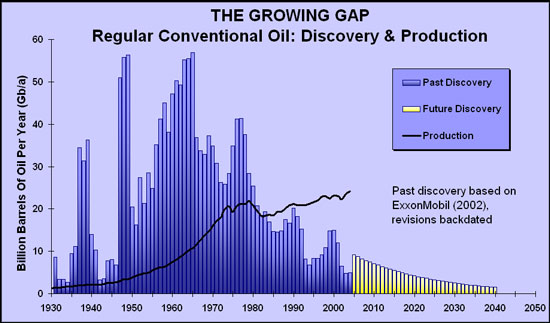 Global oil discoveries peaked in the 1960s and are rapidly declining as oil becomes harder to find. Today there is a growing gap between new oil discoveries and production. Oil is a finite resource. US oil production peaked around 1970. A global peak in oil production is imminent.
---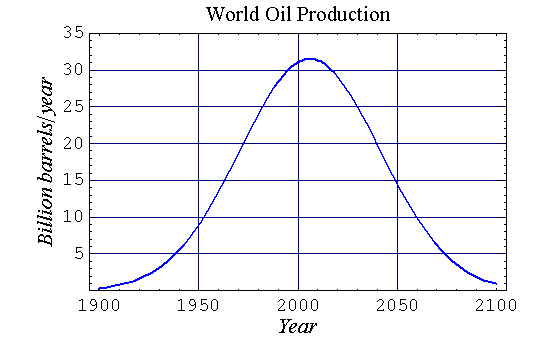 y = 31.5e-.0004(x-2006)²
---


Farrar, Straus and Giroux 224 pages Size: 5 1/2 x 8 1/4 38 Black-and-White Illustrations/17 charts and graphs/Notes/Index $13.00 Trade Paperback Hill and Wang Pub Date: 06/2006 ISBN: 0-8090-2957-X
"This book explains both why the decline of our most precious fuel is inevitable and how challenging it will be to cope with what comes next."—Richard E. Smalley, University Professor, Rice University, and 1996 Nobel laureate
Author Biography: Kenneth S. Deffeyes is Professor Emeritus at Princeton University. His previous book, Hubbert's Peak: The Impending World Oil Shortage, was published in 2001 by Princeton University Press.


---
---
Paperback - 288 pages Width: 6 Inches x Height: 9 Inches Weight: 465 Grams BISAC: POLITICAL SCIENCE / Public Policy / Environmental Policy Publisher: New Society Publishers ISBN: 0865715106 Pub. Date: 2004-09-01 $CAD 22.95 $USD 16.95
---