California College of the Arts, Oakland, April 11, 2005
A Houston native, and resident of Alaska, he had traveled extensively in Iraq recently.
He showed an extensive slide show, and DVD, of the results of the US destruction of Fallujah, and the expulsion or annihilation of its people, and of troubles and evils caused by the US in Iraq (where "militias" often control the local scenes).



*Dahr Jamail's Lectures - February 27, 2005 - New College, San Francisco*

Dahr's talk at New College was days after his recent return from Iraq and was the beginning of a lecture tour throughout the United States. If you did not have a chance to see one of Dahr's dozens of US lectures, here is one lecture - in its entirety - produced by the students of New College.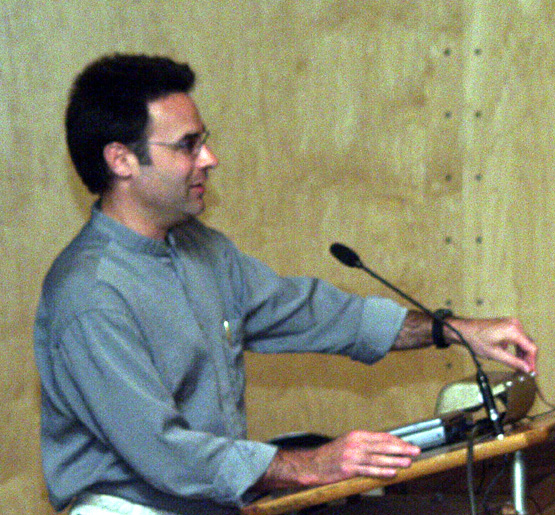 ---